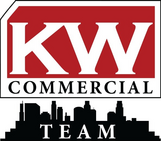 <

Back to Listings
6234 Perimeter Drive
Chattanooga , Tennessee 37421
Listing Type:

For Lease
Listing Price:

$8.00
Property Type:

Industrial
Property Subtype:

Flex Space
Year Built:

1995
Listing Status:

Active
Building Size:

28704

SqFt
Land Area:

2.16 Acres
Description:
This office flex space park is composed of 7 buildings. The basic unit size is 1,000 square feet but some suites have been combined. The park is strategically located near the Lee Hwy and Hwy 153 interchange. Access to all parts of the city is convenient via Hwy 153 and I-75. These suites are perfect for the small business that needs office space with some warehouse storage and a roll up door.
There are several suites and floor plans to select from.
The park has an office feel to it versus and industrial feel.
Excellent location, convenient to Hwy 153 and Lee Hwy.
Presented by:
Keller Williams Realty Black Hills
(605) 343-7500
Listed by:
Keller Williams Realty Greater Downtown
Chattanooga - Downtown
Mortgage Calculator
INPUTS