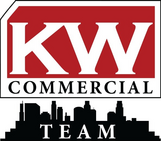 Client Representation Services
By partnering with our KW Commercial Team, our clients benefit from vast resources and expertise in tenant/buyer representation services, in-depth market knowledge, time efficiency and reduced cost.
KW Commercial Real Estate is a full-service commercial real estate firm, with a history of providing thorough and professional representation and advisory services. We are accomplished in our representation of clients and their search for commercial property. We identify needs, research market conditions, space alternatives and long-term planning—handling all of the legwork and presenting clients with vital information.
Most importantly, we negotiate the best possible real estate solution for you. We are actively involved in the South Dakota real estate market and, through our network of correspondent brokers, we have access to markets across the state, allowing us to effectively manage and execute customized plans for our clients. Whether you are seeking to relocate, expand, sublease, downsize, renew or restructure your current lease, KW Commercial Team's goal is to level the playing field between you and the other side of the transaction.
Tenant/Buyer Representation Services include:
-Initial client consultation
-Investigation of real estate alternatives
-Property evaluation / due diligence
-Financial analysis and comparison
-Negotiations and LOI preparation
-Document review and evaluation
-Project coordination / construction management
-Software- / Technology-based solutions and processes
Seller/Landlord Representation Services include:
-Initial client consultation
-Market analysis of property
-Market leading marketing platform
-Detailed information package and property website
-Handle and report on all property inquiries
-Purchase agreement / LOI review and negotiations
-Document review and evaluation